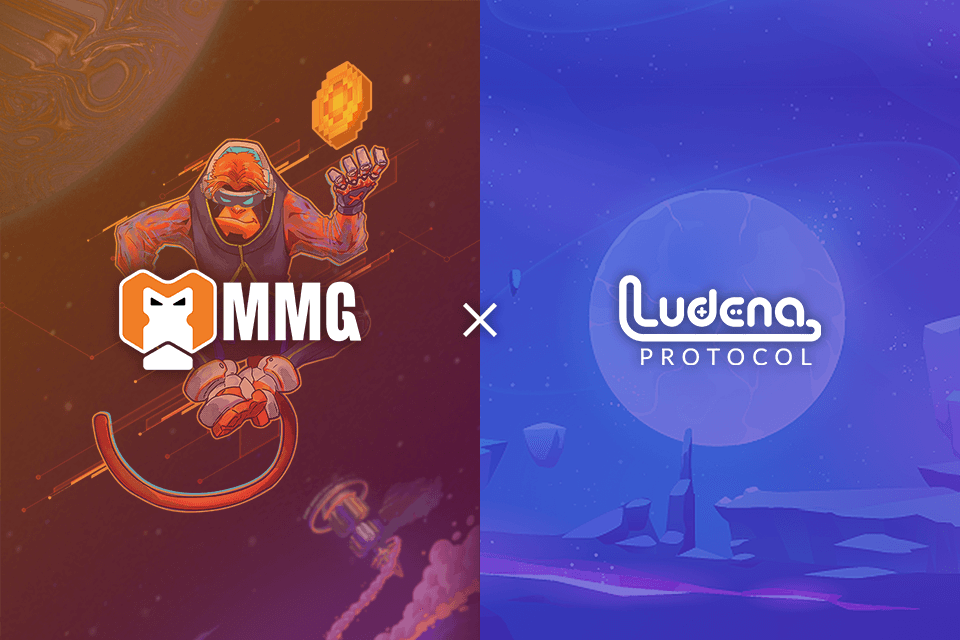 On July 26th, The GameFi social platform Ludena Protocol announced a strategic partnership with 'Metub's Mad Monkey Guild to Accelerate its P2E Game Kanimal Clash and Game Guild Ecosystem across APAC'. Through this partnership, the two companies plan to cooperate in all directions to create an efficient blockchain game ecosystem by sharing gamer community, guild cooperation, DAO management, and event collaboration based on GameFi solutions.
Moreover, Ludena Protocol's real-time strategy P2E Kanimal Clash will be the first Korean Game that will be onboarded to Mad Monkey's Guild Scholarship program. Through this partnership, both companies will host collaborative events that will benefit both their social communities and guild members in August.
What are Ludena Protocol and Kanimal Clash?
Ludena Protocol is the most prominent blockchain game social platform in the world with 3 million active users. Ludena Protocol, which launched Gametalktalk as their first DApp, a gaming social platform that connects games and players, adds value to game players' daily activities such as gameplay, game content production, and live streaming. GameTalkTalk is a blockchain-game integrated ecosystem, and through gamification, LDN tokens are provided as rewards. The Gametalktalk platform provides a feature where players can 'Pin' a game of interest and enter a space where they can communicate with other players globally.
Additionally, Ludena Protocol is the first in Korea to Launch a Game Guild that allows scholars to post-game content, do live streams and earn rewards for gaming. They are partnered with Polygon studios, Enjin, and other big titles such as The sandbox, League of Kingdoms, and 40 other blockchain games across the globe. In Korea alone, they are partnered with over 200 game companies. Blockchain games that are restricted in Steam and Google Playstore due to their decentralized nature, can use GameTalkTalk as an alternative space for exposing their games to millions of users.
Kanimal Clash is Ludena's first P2E game. It is the world's first real-time strategy multiplayer blockchain game that was inspired by Clash Royale's interactive gameplay mixed with Axie Infinity's Play to Earn Mechanism and Gala games Node scalability.
Users can make their own deck out of thousands of unique character NFTs. Each character has its own unique set of skills and stats. Players must destroy castles and towers to defeat their opponents in order to win P2E rewards. Players can collect tokens, breed Kanimal NFTs, and win tournaments. Kanimal Clash uses LDN Token for governance and YAC utility Token for in-game items and breeding.
What are Metub and Mad Monkey Guild?
METUB Network is a Leading Digital Media Company in Vietnam that boasts 7 billion views per month, over 3 thousand creator partners , and 350 million subscribers on Youtube, TikTok, Instagram, Facebook, and other social channels.
With a network of more than 2500 YouTube channels in Vietnam, METUB Network is currently one of the leading MCNs in Vietnam. In addition to managing partners' YouTube channels, METUB Network also provides services and supports in channel development and growth for partners. With regular care and regular workshops to bring the latest updates from YouTube's policies as well as trending content, creators — content creators in the METUB network will get the maximum support to achieve the expected KPIs.
MMG ( Mad Monkey Guild ) is currently one of the most expanded guilds in Vietnam. By staying in touch with the newest and most popular NFT games on behalf of its scholars, MMG has positioned itself as an industry leader and is ready for future success. What Makes MMG Unique?
In addition to investing and providing NFT to scholars, MMG aims to become a nurturing incubator for generations of streamers on fertile GameFi land in particular as well as the blockchain market in general.
"We are delighted to join forces with Ludena, one of the most promising GameFi platforms developed by a highly talented Korean team. This strategic partnership provides cross-community exposure, and Mad Monkey hopes to gain more support as well as onboard more Korean gamers to our scholarship programs. We look forward to collaborating with Ludena and working towards our mutual goals to achieve our mission to expand and amplify the GameFi, SocialFi, and Defi space together." CEO of Mad Monkey Guild Vo Huu Tien.
Joshua Kim, CEO of Ludena Protocol said, "The partnership with Mad Monkey is the official signal to formalize the scope of Guild expansion in APAC. This cooperation is expected to serve as a great starting point for the continuous and practical expansion of the P2E game ecosystem by maximizing the synergy of the platforms possessed by the two companies. Through this, Ludena Protocol and Metub's Mad Monkey Guild will move forward to establish itself as World's leading blockchain game guild."
View original content : medium.com