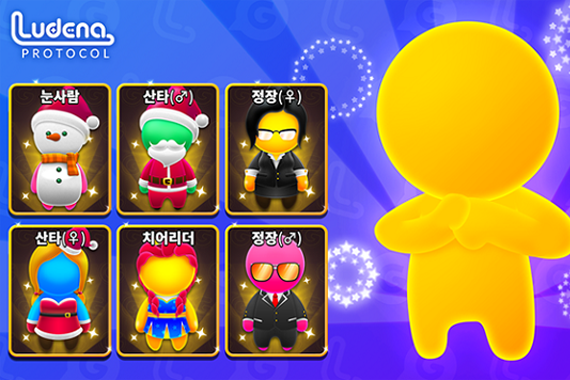 South Korea's top gaming social media company, Ludena Protocol has officially announced the inclusion of NFT assets in their blockchain gaming universe. Ludena Protocol is a new, blockchain-based gaming universe from Vloomi LTD. that offers gamers value for their gaming activities. Their comprehensive gaming platform includes a P2P gaming platform, a fee-less virtual item exchange and their establish gaming-centric social media application, GameTalkTalk.
Ludena Protocol's upcoming NFT assets will come in the form of digital decoration, to infinitely customize the playable game characters on their P2P gaming platform and to personalize user profiles. Users will be able to add costumes, special weapons and various other accessories to their game characters, which will be playable in hundreds of hyper casual, multi player games. Profiles will have the option to be decorated with NFT pets or stickers to add a touch of personality and memorability.
Ludena Protocol's premiere Dapp, GameTalkTalk, home to over 3.5 million users, recently released their first P2P, rewards-based game, Super Ping Pong Challenge. After initial testing was complete, the team decided to revamp the overall look of the game and games to come to make way for the inclusion of NFT assets on the platform.
Super Ping Pong Challenge, along with Ludena Protocol's future game releases, will feature playable characters that can be customized with NFT-based decorations. Initially, the Ludena Protocol NFTs will be created by GameTalkTalk's in-house design team, who will offer a range of assets with varying rarity levels. The company has also announced its plans to develop a platform NFT-maker, which will allow its users to build their own unique NFT décor.
Ludena Protocol will also allow for NFT usage on GameTalkTalk user profile pages. Its current app version of GameTalkTalk, which already uses profile page customization through profile "pets," will introduce NFT assets upon release of its Dapp version, set for release later this year. Profile pages will have a wide variety of NFT decoration options, including collectible profile pets, which, similar to the wildly popular pet game Crypto Kitties, will have a scale of rarity.
Ludena Protocol's CEO, Joshua Kim, had this to say about the announcement: "After witnessing the global success of multiplayer games like Fall Guys and Among Us, we decided to pivot our game platform to allow for character customization as well. As the world moves into the digitized era, we are seeing the growing importance of expressing oneself through digital mediums. We want to offer our users the opportunity to play our rewards-based games with truly unique characters that exhibit their individuality."
The team at Ludena Protocol has hinted at the possibility of NFT-based contests and events to be held in the near future. Seeing the recent boom in digital collectible popularity and value, this announcement has been so far well received by the Ludena community.