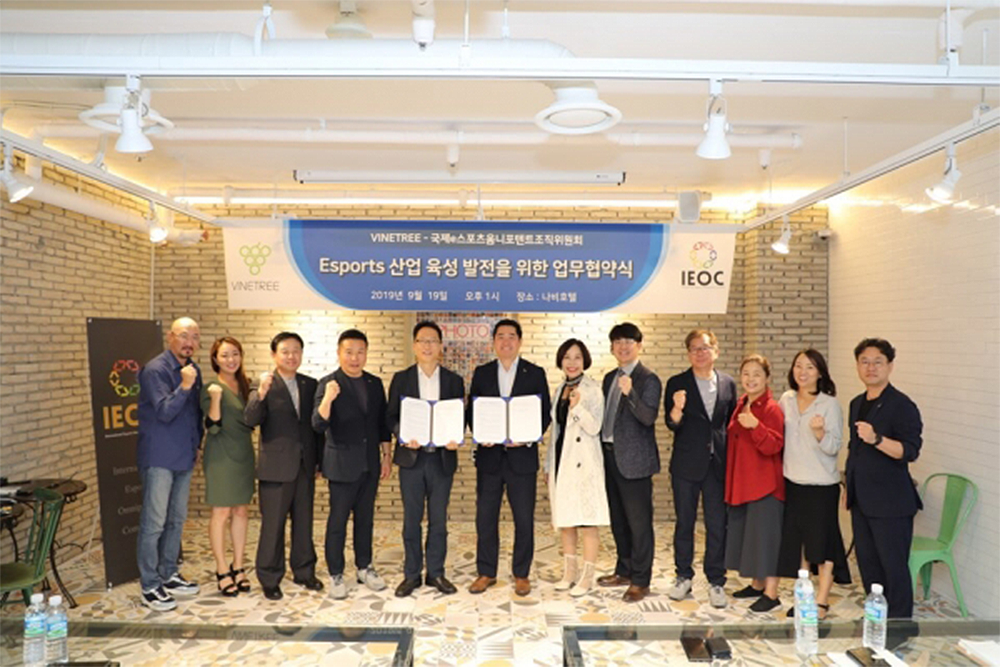 IEOC (International E-Sports Omnipo Organizing Committee) Chairman, Kent Kim, announced on the 19th that the firm has signed an MOA contract with CEO, Kim Sang Duck, of Vinetree, which is the founding company of Korea's wildly successful gaming social platform, GameTalkTalk.
Founded in January 2012, Vinetree currently has a client roster made up of over 200 globally-renowned foreign and domestic game companies. Using the business model that earned them domestic notoriety, the company's next aim is to expand the platform to at least 10 Southeast Asian countries, particularly India, the Philippines, Indonesia and Vietnam, upon release of the app's global version set for release in Fall 2020.
IEOC is an international e-Sports event organizing committee established in the U.K. and currently has organizing committees in over 70 countries. Recently, Lee Eon Geun, chairman of the management committee of IEOC Korea, participated in the Tokyo Game Show, held meetings with both the Dubai and Bahrain governments, met with the German Game Industry Association and met with 38 Korean game companies in an effort to extend the reach of e-Sports in relatively untapped markets.
In the future, we look forward to the day when we Korea can become a host country of one of these international headlining e-sports competitions, through close cooperation between the IEOC and Vinetree.
Source: Blockchain Today / Reporter Chung Dae Hoon (//www.blockchaintoday.co.kr)